Terry Brennan can confront the most challenging legal problems – and produce results. His background speaks to this – a degree from a top law school, experience at a large, internationally-renowned law firm, lead counsel on high-stakes cases. Since early in his career, clients have turned to Terry when faced with expensive litigation against well-funded opponents. And he has responded with quality results.
Terry now provides his clients with a unique service: the high-quality legal work of a big firm, combined with the personal attention of a small one.
General Litigation
Terry specializes in litigation. But this description is expansive, not limiting. He manages litigation of all sizes, from high-stakes cases between large companies to condominium disputes between neighbors. He serves clients of all sizes and confronts legal issues of all types. These range from common law claims, like breach of contract, breach of fiduciary duty and fraud, to statutory ones. He represents plaintiffs and defendants. He litigates in state or federal court, as well as alternative forums, like arbitration panels or administrative bodies. He even reviews clients' contracts or policies to help them avoid litigation altogether. So while "litigation" may define him, it does not confine him.
Specialty Practices
In addition to general litigation, Brennan Law has developed specialty practices in the following areas:
Financial Professionals
Terry works with clients in the financial services industry. These include financial advisors, financial analysts, accountants, and loan officers. The types of matters vary. They can be disputes – such as lawsuits or actions involving regulatory bodies. They can also include counseling to help professionals avoid litigation or regulatory issues.
More specifically, Terry can handle claims under state and federal statutes, like the Federal Securities Act, the Federal Securities Exchange Act, the Illinois LLC Act, the Federal Deposit Insurance Act, the Illinois Financial Advisor Law and the Illinois Securities Law of 1953. He can also litigate standard common law claims against financial professionals, like breach of contract, fraud, and breach of fiduciary duty.
Further, Terry can work in the regulatory field, including claims before FINRA, the FDIC, or the SEC. To this end, he has built and continues to build a healthy stable of articles on regulatory subjects. He can also assist clients with basic regulatory needs, such as FINRA expungements, and compliance with requirements on U4 and U5 forms.
Representative Matters
Represented a loan officer in an action brought by the FDIC for violation of the Federal Institutions Reform and Recovery Act (the bank's closing was featured on 60 Minutes)
Represented a financial advisor in his business divorce from his business
partner of 20 years
Represented an investment fund manager in multiple lawsuits relating to
three startups.  One of these cases went to trial, where Terry defeated the two claims against his client – fraud and unjust enrichment.
Represented an accounting firm in an accounting malpractice suit brought by a real estate developer
Relevant Articles
Rule Analysis: FINRA Rule 3270 – Disclosure of Outside Business Activity (Part I)
Rule Analysis: FINRA Rule 3270 – Disclosure of Outside Business Activity (Part II)
Definition of a Security: It's All in the Family (Resemblance Test)
The Accountant-Client Privilege in Illinois
Definition of a Security: The Investment Contract (Part I)
Definition of a Security: The Investment Contract (Part II)
Judgment Enforcement
Often, both individuals and companies hold uncollected judgments that, if enforced, could provide them significant money.  Further, this is an issue that could multiply as the COVID-19 pandemic fades and awards that went unpaid during the pause now become active matters.  
But pursuing these judgments can be a frustrating ordeal, as debtors find clever ways to avoid paying.  Terry can help.  He offers clients a unique service, which calls upon his skills as an investigator to find judgment debtor assets, and his skills as a lawyer to secure those assets through the legal process.      
Specifically, Terry represents clients attempting to collect on judgments from courts or awards from alternative dispute resolution bodies, such as arbitration panels.  Terry has also worked with distressed asset buyers, who purchase judgments and attempt to collect on them.  And he has experience working with international and out-of-state judgment creditors who need a local counsel to target assets in Illinois.    
Representative Matters
Represented a large bank in enforcing a $26 million judgment against two commercial real estate developers
Represented an international litigation finance company in its efforts to collect on a multi-million-dollar judgment against a South American manufacturing business
Sports Law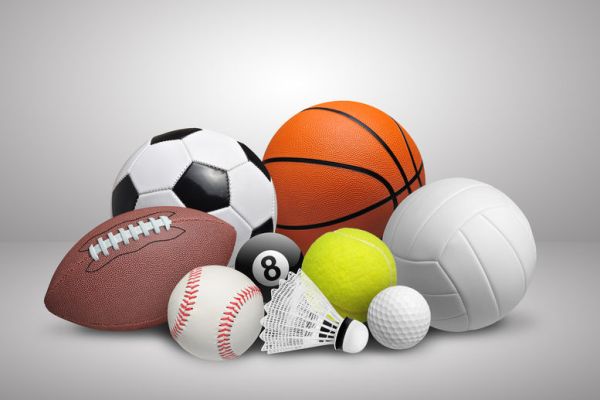 Terry has made the sports industry an area of emphasis.  This does not always mean he represents high-profile athletes or professional teams.  Rather, his work can also extend to clients in the industry's middle market, like companies that provide sports products, as well as youth sports clubs and academies.
Representative Matters
Represented a corporation that provides signage for international sporting events in its federal lawsuit against a German-based competitor. The suit alleged fraud in the execution of a $5.6 million contract to deliver and maintain perimeter advertising signs for soccer's 2010 World Cup.
Represented a youth basketball academy in a legal dispute with the Cook County (IL) State's Attorney that resulted in no liability or significant business disruption for the academy
Soccer Counseling and Agent Services
Terry offers counseling and agent services to soccer players. For some clients, this will mean he is an agent. Terry is a pre-registered "intermediary" under US Soccer and FIFA rules. And he can be a strong advocate for players. He can negotiate their contracts and help them find new opportunities – whether playing or endorsement.
That said, traditional agent services are not the only benefit Terry offers. He can also serve as a career counselor, helping elite young players and their families navigate the soccer economy. Often, this process is daunting. It may force players to confront different rules and legal systems. Terry can craft strategies to ensure these obstacles do not impede the player's career. In this role, he is more than an agent. He is an adviser – guiding the player through a difficult world.
Note: Terry's articles on soccer law and economics provide further insight on these topics. Three of his articles have been published, and he is often asked to comment on various issues affecting the soccer law and the soccer economy. Visit the "Publications and Appearances" section of this website for more information.
Relevant Articles
Notes on Article 19: In pursuit of a more coherent standard
Notes on Third-Party Influence: Confusion over the Level of Influence Prohibited
Notes on Third-Party Influence: Trying to Insure the Sell-on Fee
Notes on Third-Party Influence: Penalties vs. Bonuses
Notes on Third-Party Influence: Consent and Rivals Clauses
FIFA Case Note: Newell's Old Boys v. Roma
FIFA Case Note: Udinese v. Paris St. Germain
The Wrong Kind of Exceptional: Oscar Bobb's Uselessly Close Article 19 Case